The Path To A Better Life
Real Estate has never been easier
Your Northern Middle Tennessee Real Estate Professional who always goes the extra mile.
HEY, I'M TREVOR...
I am an experienced and highly skilled real estate professional who is dedicated to providing exceptional service to my clients. I have a track record of shooting straight and delivering the best results. If you're looking to buy a home with the best terms and price, sell a home fast, for more money, or start your real estate investing journey, I'm here to simplify the process and guide you toward the best decisions for meeting your goals.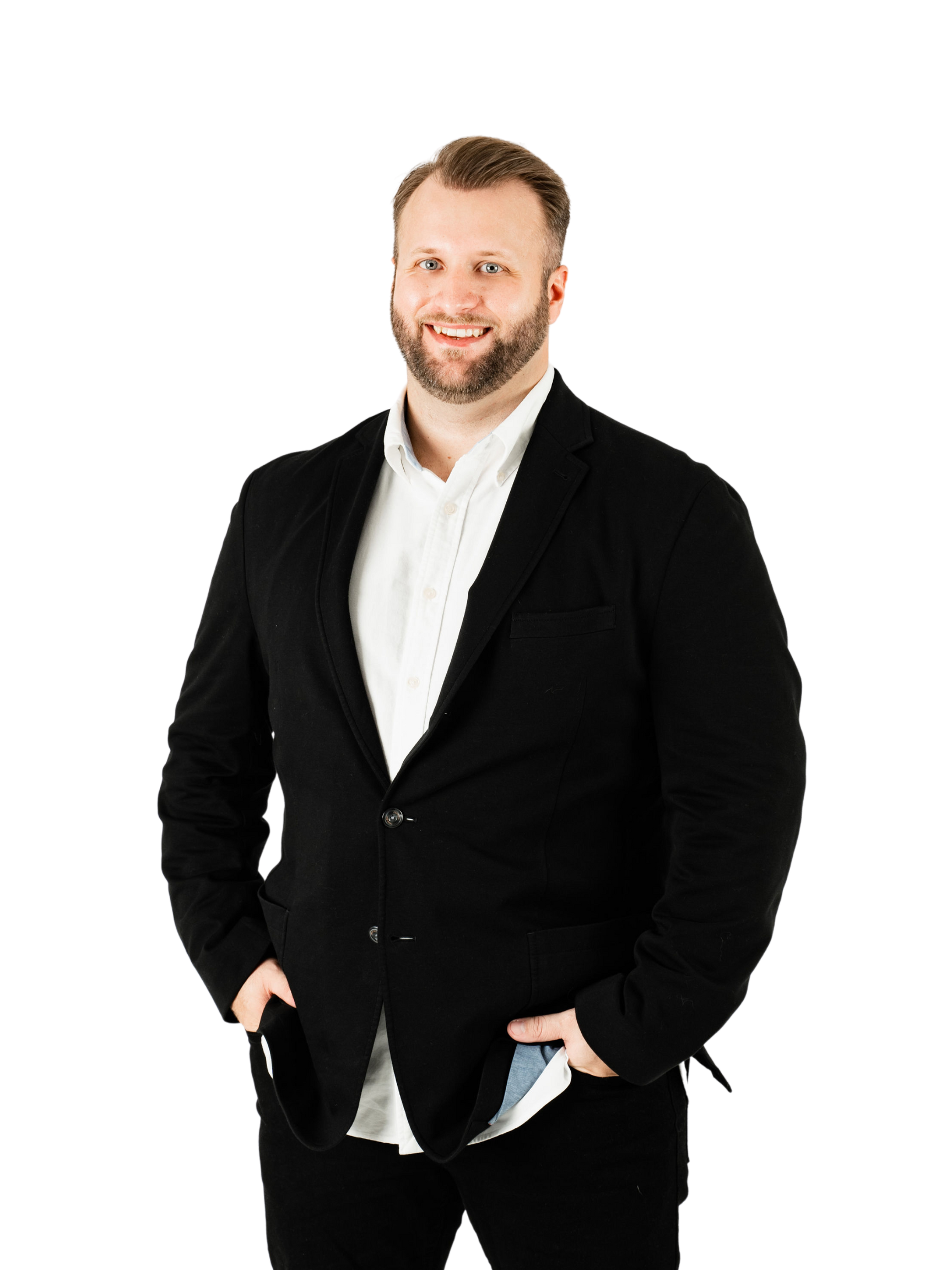 Why Work With Me?

Local Market Expertise
As a seasoned real estate professional in White House, Tennessee, I possess an in-depth knowledge of the local real estate market. I understand the nuances, trends, and values that can significantly impact your home's selling potential.

Strategic Marketing
Marketing plays a critical role in selling a home. From professional photography, 3D virtual tours, social media campaigns, and targeted advertising, and a dedicated property website, I ensure your property receives maximum exposure.

Skilled Negotiation
Negotiation is at the core of real estate success. I will work diligently to construct the best possible deal for you. Whether it's price, terms, or contingencies, I'll be your advocate, ensuring you receive the best outcome in every transaction.

Personalized Service
Buying or Selling a home is a significant life event, and I'm here to guide you through the process with a personalized touch. You can count on me to be accessible, responsive, and dedicated to your goals every step of the way.

Comprehensive Support
From the initial consultation to the closing table, I will be there to support you, answer your questions, and ensure a smooth and enjoyable experience.

Proven Track Record
I have successfully helped numerous homeowners, aspiring homeowners, investors achieve their real estate goals. I'm committed to delivering outstanding results for you, too.
But Don't Take My Word For It...
---
Jessie G
"Trevor was the best realtor we have ever used. He worked so hard day and night to get us our dream home. He was very good about making it work for us and getting it done on a very quick timeline. I will recommend him to everyone who needs to buy or sell a home!"
Kristin Morrison
"Trevor is the best realtor that I've worked with! He is extremely helpful and responsive and helped make the process of buying a home a breeze. He really shows care to his clients and takes the time to work with you and go over all of your options with you :)"
Erin
"Trevor was great to work with! He communicated well with us every step of the way and was truly an advocate for us throughout the entire process. From amazing staging and photography, to hosting open houses and showings, he worked hard to help us sell our house and make the process as smooth as possible!"
Olga Montero-Glover
"We absolutely loved working with Trevor. His attention to detail, knowledge of homes, area and entire process were invaluable! Searching for the perfect home can be very stressful but with Trevor's assistance it made it a great experience! Thank you so much Trevor!"
Kristen Speer
"Trevor was amazing to work with both buying and selling, he made the whole process so smooth and easy for us! He was extremely helpful with working through the contracts and negotiations and was always on top of everything. We were able to get a great offer on our house we were selling and iron out all of the details for the house we're purchasing as well. His timeliness and attention to detail were extremely helpful, and we would recommend him to anyone buying or selling in the Nashville area!"
Jason Glover
"Trevor went above and beyond to help me with purchasing my home. We had many obstacles that were not the norm and he handled everything."
Charlie Girl
"I live out of state so had to do most everything over the phone or via text. Trevor helped in every aspect of this to include being my eyes since I was not there to prepare the house for showings/listing. He was amazing! Everything went very smoothly with the transaction. Not to mention he's so easy to work with, great person!"
Randy Swiech
"My wife and I are very blessed to have Trever help us find our dream home. When the market in our area was scarce, Trever worked hard to find us that perfect home."
Allison Swiech
"The employees at EXIT Real Estate Solutions are so kind and professional. My husband and I had a wonderful home buying experience! Our agent, Trevor Barber, went above and beyond to help us in our search. He truly listened to our must haves and our desires and showed us some nice options. We are thrilled to say that Trevor helped us find our dream house in Tennessee and we look forward to making it our home! He kept us informed with every step of the home buying process and he replied to our questions in a timely manner. It was such a pleasure working with such a dedicated, hard working agent who was happy to assist us in any way. We highly recommend this company for your real estate needs, and Trevor Barber is the agent you should call!"
william krueger
"Trevor is seriously the best investment in buying a house!! He is responsive and fixed every problem we have had!! Which were many between the sellers real estate agent messing up constantly and the mortgage company hounding us. Trevor was the one constant that helped us get through this process and it was truly disheartening, how we kept getting messed with. Without Trevor the purchase of our home would have been impossible!! Thank you sir!! You blessed us with a fantastic home! Your work is impeccable and did above and beyond for us!!"